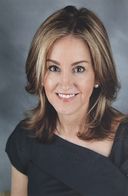 We are pleased to announce the addition of Kit Schumaker to Mancino Burfield Edgerton. Kit brings 30 years of commercial leadership in the pharmaceutical and medical technology industries to MBE, working for some of the most influential companies in healthcare: Pfizer (Wyeth), STERIS Corporation, Medco (Merck) and Johnson & Johnson. Her increasingly responsible roles included sales, training, sales management, consulting, marketing, and C suite/high level strategic customer management.
Kit was an integral part of a startup company, STERIS, which successfully launched disruptive technology, establishing a new standard of care across the US and globally. She directed strategic customer relationships for J&J, achieving dramatic success in many of the top integrated delivery systems and group purchasing organizations in the US.

Throughout her career, Kit has been energized by driving innovation in healthcare to ultimately create better patient outcomes. As Managing Director for Mancino Burfield Edgerton, her focus is on placement of senior executives in the Medical Technology practice.
Kit graduated from the University of Virginia with a BS Nursing. She attended the Duke University Leadership Program in Integrative Healthcare in the first cohort with other leaders in healthcare from academia, industry, and government.

Kit has been a Board Member for Community First Bank of NJ and serves on the Advisory Board of Regal Bank NJ.